FATXplorer 3.0 Beta Program Update
It has been several months since FATXplorer 3.0 Beta 1 was released and since then, more than a thousand people from all over the world have given it a try! Before the year comes to an end, I thought I would give an update on how things are going.
Beta Program Statistics
In the past 90 days:
Around 1k unique users have launched the beta, with 30-40 active daily. People from all over the world are using it!
Around 7.1k devices mounted.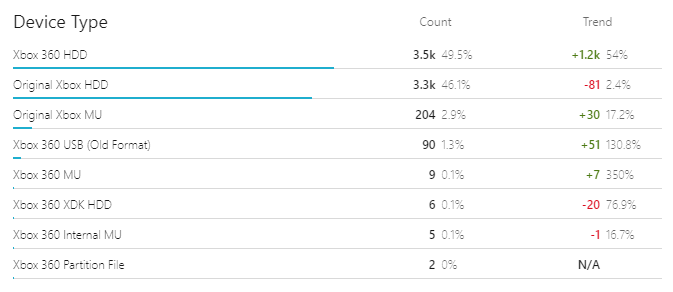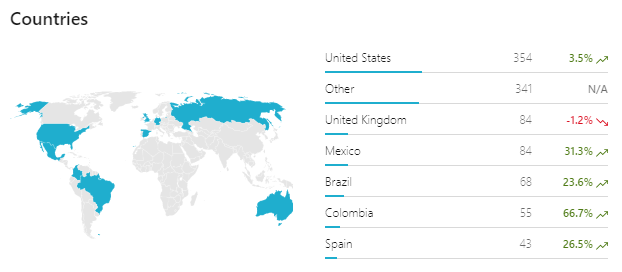 Beta 11
Beta 11 is available today. The last big beta announcement was #4 back in June. Since then, 6 more betas have been made available over the built-in updater, bringing various fixes and improvements. If you're curious what's changed, here is the release history document.
Beta 11 now runs on .NET 5, which is the next major version of the Microsoft .NET platform. It doesn't bring anything truly groundbreaking for FATXplorer, but various tweaks have been made here and there to take advantage of new APIs and features. Performance should also be a bit better. You need to download and install the .NET 5 runtime before launching Beta 11.
You can get Beta 11 through the built-in updater, or the download links here.
HDD Locking/Unlocking Dilemma
Many have written in asking if FATXplorer will be able to unlock OG Xbox HDDs. Unfortunately, there is no good news to share on this front. It doesn't look like this is possible due to Windows security features introduced in Windows 8, see here. Emails sent to that Microsoft address have gone unanswered. A workaround may eventually be found, but for the foreseeable future, you will need to unlock your HDDs through other means.
Licensing and Beta Program End Date
Questions have been received regarding license keys in the beta builds. Each build has a hard-coded expiration date (90 days from the day of release). There is currently no licensing in the beta builds, thus no option to enter a key. The beta program will run into 2021 until it has reached feature parity with v2.5. When that day comes, then you will be able to enter a license key to make the build work indefinitely.
License keys you purchase today will work in v3.0 when it's out of beta.
2021
The next big feature to be introduced in 2021 is the new formatting tools. For Xbox 360 users, there won't be anything particularly new here, but FATXplorer will gain the ability to remove Windows partitions, which will resolve most cases of formatting errors. For OG Xbox users, there is considerably more customization that can be done compared to Xbox 360. More details to be forthcoming in the new year.
Work is also ongoing on a redesigned and faster website.
Keep the feedback coming – have a Merry Christmas and see you in 2021!
-Eaton