FATXplorer 3.0 beta 4 – write support and a new level of performance
The moment everyone has been waiting for has finally arrived: full read/write support for original Xbox devices! With FATXplorer 3.0 beta 4, you can mount any partition on your original Xbox HDD or MU and explore it like you would as if you plugged in an external USB drive.
It has taken a while to get here, but as you will soon see by the performance comparisons below, it was worth the wait!
Performance Comparisons
Since FATXplorer v2.5 doesn't support original Xbox, we'll be using drives that are formatted with an Xbox 360 Content Partition. You can expect the same performance between original Xbox and Xbox 360. Two WD Black-series HDDs will be used, connected to a desktop PC via direct SATA III connection:
2020 Warning: There are reports that some WD5000LPLX drives do not get flashed properly by HDDHakr, resulting in the drive not working in Xbox 360 consoles. The drive used in this test, which works fine, was manufactured August 16, 2018. If you intend to purchase this drive for use in an Xbox 360, make sure you check your retailer's return policy.
Here are the relevant specs of the PC these test were run on:
| | |
| --- | --- |
| CPU | Intel® Core™ i7-6700K |
| Storage | Samsung SSD 970 EVO Plus 1TB (NVMe SSD) |
| RAM | 16 GB DDR4 @ 3333 MHz |
Your PC specs combined with your Xbox disk specs may result in different performance than what is shown below.
Each test was performed at least twice to verify performance consistency. The copies and deletions are done on a mounted Content Partition using Explorer.
Device Loading
The larger the partition and the smaller the cluster size, the longer it takes for FATXplorer to load it. Improvements made in v3.0 have reduced the loading time for the largest disks and partitions to just a few seconds. For this test, we will be using the 3.5″ 2 TB HDD (the performance gap isn't as noticeable with 500 GB), and the cluster size was reduced to 8K (all tests after this use the default 16K cluster size).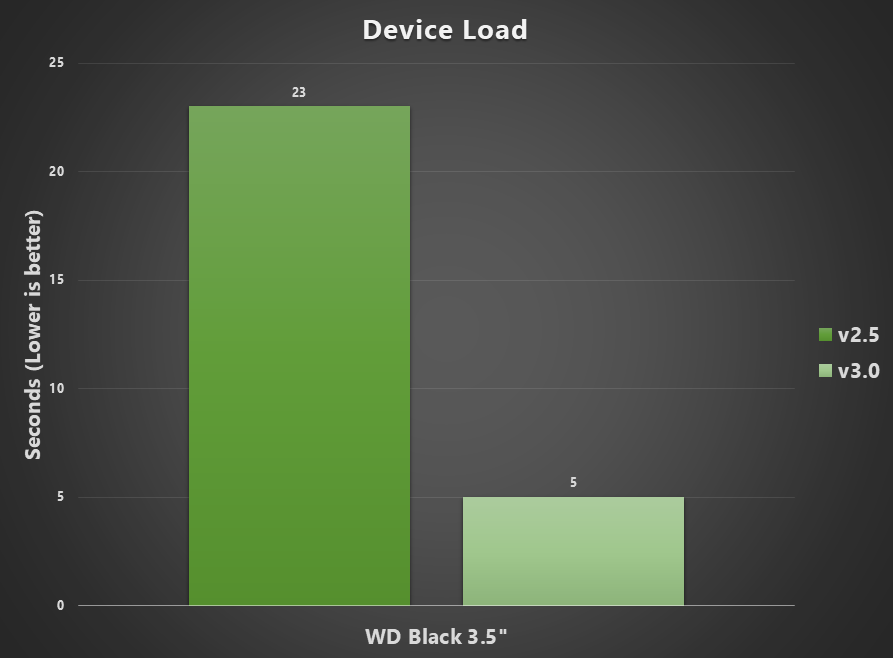 Many Small Files
Several customers expressed frustration in the past in regard to v2.5's performance when it came to copying many small files. Improving performance here was a focal point during the redesign. After asking these customers to try out v3.0, they confirmed that it is indeed significantly faster. For this test, 4096 single-byte files were created and copied to the disk.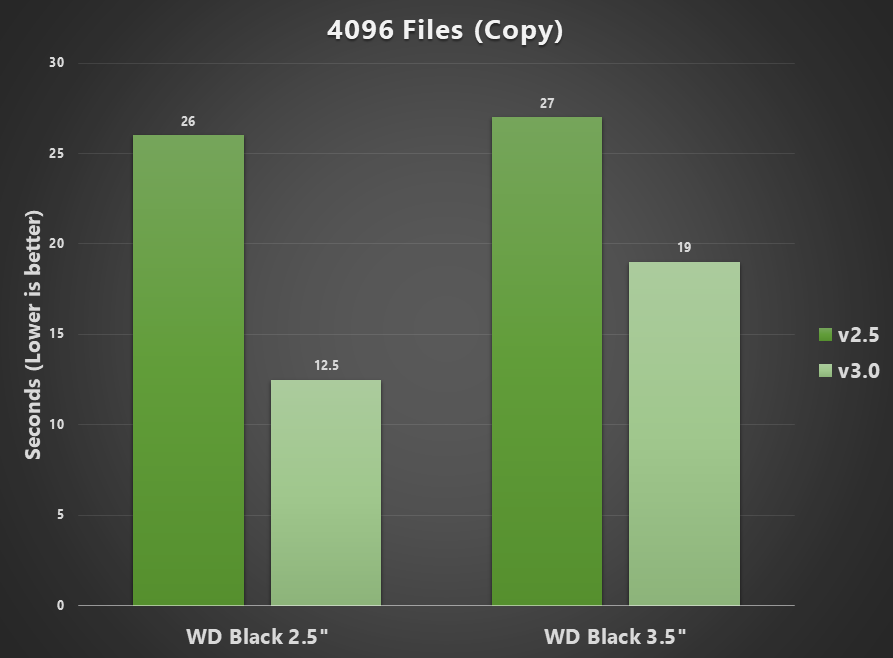 Next, let's delete all those files: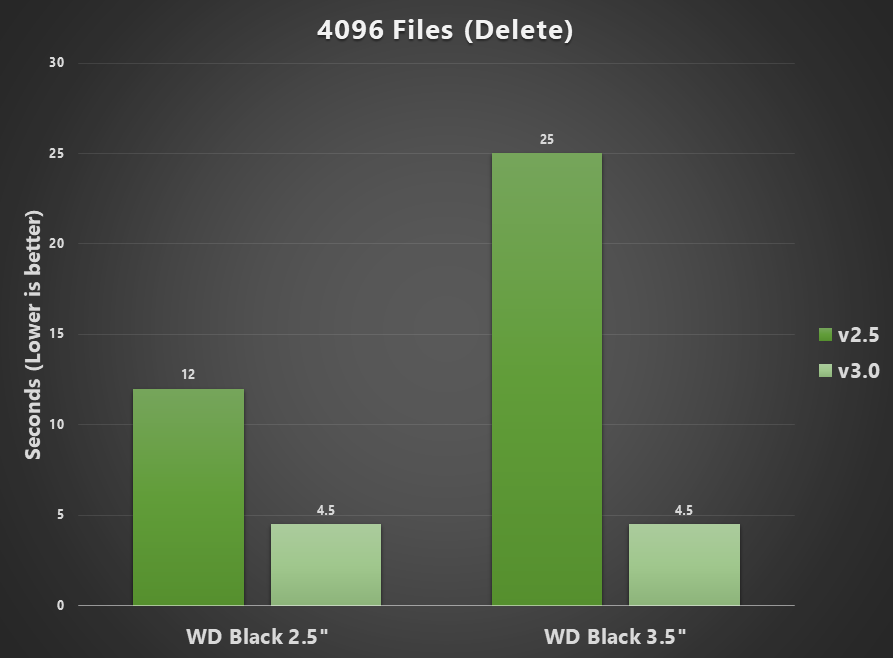 That synthetic test looks great, but let's test a real-world scenario. Mass Effect 3 has 4,005 files and is 10.5 GB in size. The large number of mixed-size files makes this game a great test case.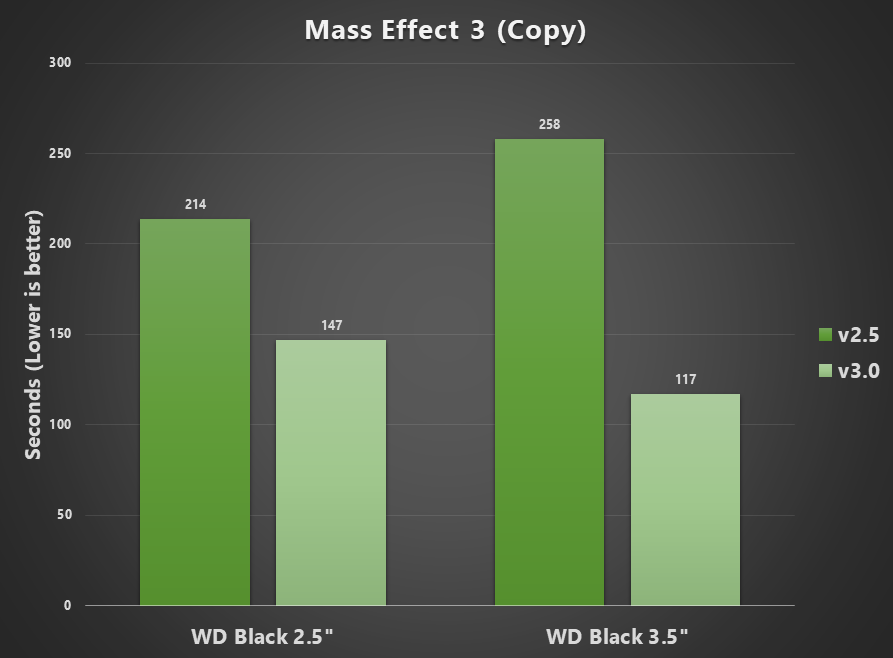 As you can see, in some cases the improvements to file copies in v3.0 can be measured in minutes, not seconds!
Deleting all those files looks like this: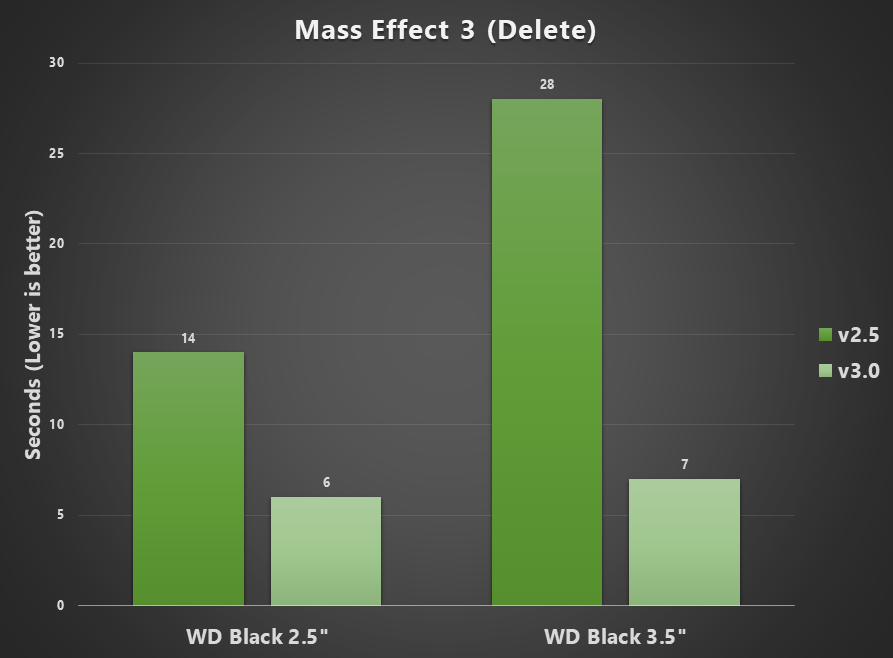 Now let's try a different game: Call of Duty: World at War. This is a 6.32 GB game with 16,732 files.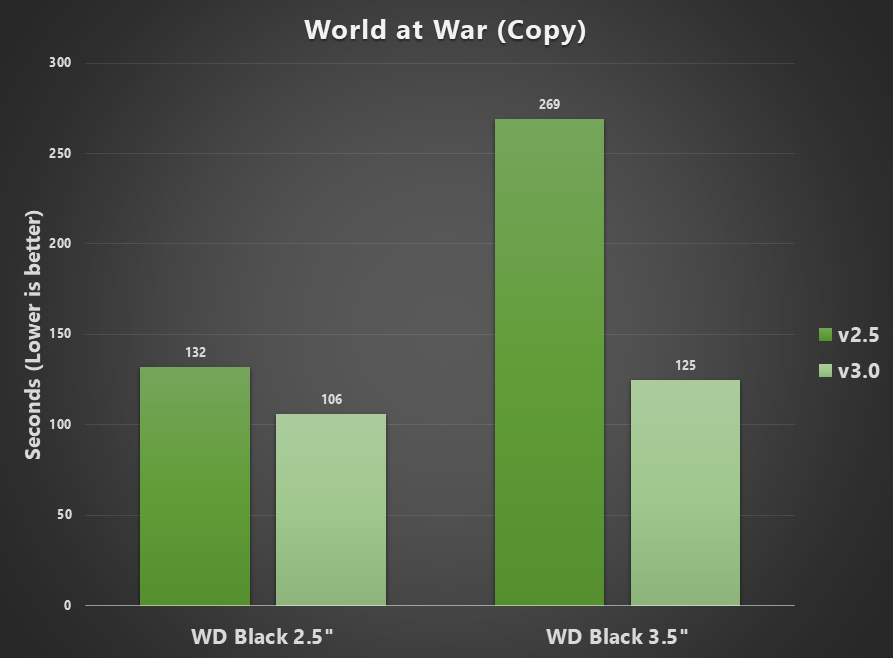 Just like with Mass Effect 3, the speed improvement can be as much as 2 minutes!
Deleting it: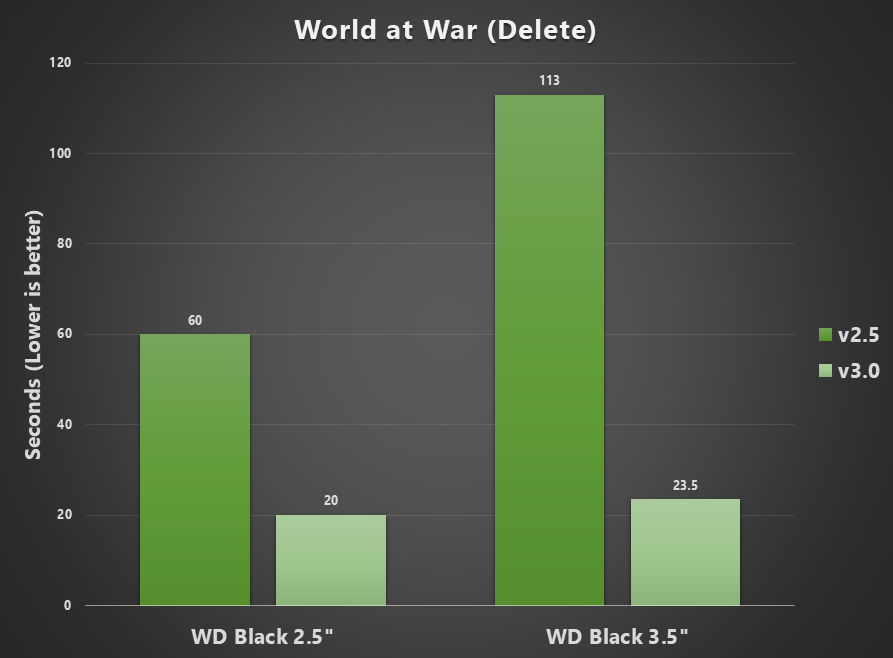 FATXplorer v3.0 brings improvement in every area and performance may improve even more in the future!
Special Gift
As a token of appreciation to beta testers who are not already license-holders, download and try FATXplorer v3.0 beta before June 24, 2020 and you can find a $5 coupon in the status bar of the application (at the bottom). The license will work on v3.0 when it is officially released.